Bank Financials as on 31/03/2020 Rs. in Lakhs 1) Share Capital- 5353.50 2) Reserves- 15132.98 3) Deposits- 56635.04 4) Advances- 76570.17 Total Turnover- 133205.21 The Bank has strong Financial Position and Depositors are requested to Deposit in our Bank and take advantage of Higher Rate of Interest returns.

Total 8000 No's Health kits distributed for Covid-19 pandemic.

Mobile Banking App (Android) Launched. Click here to download. For further information contact nearest Branch Manager.

Mobile Banking Application form and Terms & Conditions

The Bank is advancing GRUHALAKSHMI GOLD LOAN to small farmers. Contact Nearest Branch.

SHG Kayaka Loan – Click to know more

Badavara Bandhu Loan

Change of RUPAY CARD Toll Free No's – 18005327444, 18008331004, 18001236230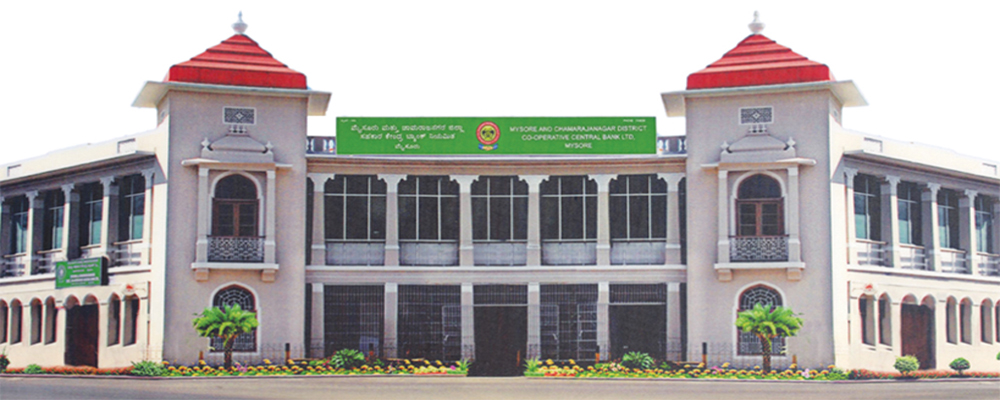 Agriculture Loan
Know More
ಕೃಷಿ ಸಾಲ

Housing Loan
Starting @ 12% p.a
Know More
ಗೃಹ ನಿರ್ಮಾಣ ಸಾಲ

Gold Loan
Starting @ 11% p.a
Know More
ಚಿನ್ನಾಭರಣ ಸಾಲ

Vehicle Loan
Starting @ 11% p.a
ವಾಹನ ಸಾಲ
Know More

SHG Kayaka Loan
ಸ್ವಸಹಾಯ ಗುಂಪುಗಳಿಗೆ ಕಾಯಕ ಸಾಲ
Know More

Badavara Bandhu Loan
ಬಡವರ ಬಂಧು ಸಾಲ
Know More
Welcome to MCDCC Bank
About
The MCDCC BANK was established in the year 1955, over the past 65 years since its inception, it has played a pivotal role in the development of agricultural credit structure in the Mysore and Chamarajanagara districts of the state of Karnataka. The principal functions of the Bank are to finance Short term loan for seasonal agriculture operations and for marketing of agricultural crops financing M.T. Loans for development of agricultural infrastructure such as lift irrigation, dairy, poultry, plantations, construction of Tobacco Barren house , Bulk shed, Farm house, fencing etc.
Chairman's Message
Sri. G D Harish, B.E
"ಕೃಷಿ ಸಾಲ ಸೇವಾ ಬ್ಯಾಂಕಿಂಗ್ ವಲಯದಲ್ಲಿ ಮೈಸೂರು ಮತ್ತು
ಚಾಮರಾಜನಗರ ಜಿಲ್ಲಾ ಸಹಕಾರಿ ಕೇಂದ್ರ ಬ್ಯಾಂಕ್ ನ ಹೆಸರು
ಮುಂಚೂಣಿಯಲ್ಲಿರಬೇಕೇಂಬ ಧ್ಯೇಯಕ್ಕೆ ಬದ್ಧರಾಗಿ ನಾವೆಲ್ಲಾ
ಒಂದಾಗಿ ದುಡಿಯಬೇಕಿದೆ."